Connect G Suite with your Grasp Inbox
Enhance your productivity by seamlessly integrating your G-Suite inbox with Grasp. By doing so, you can consolidate various communication channels into a single inbox, enabling collaborative efforts to provide exceptional customer support.
To integrate your Gsuite inbox with Grasp, please follow the instructions below:

1. Log in to your Google Admin console using your Administrator account.
2. Navigate to Security > Access and data control > API controls.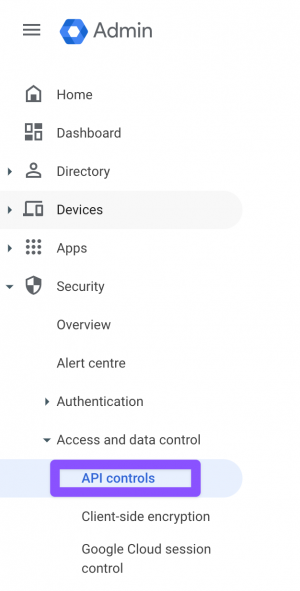 3. Choose 'Manage Third-Party App Access'.

4. Click on 'Add app' and select 'OAuth App Name Or Client ID'.
5. Search for "https://671244310658-ataltqlg1d4pjib2en93jn1upofsousb.apps.googleusercontent.com".
Select 'Grasp' from the search results and click 'Add'.
Now, all users within your domain will have the ability to connect their Gsuite email accounts to Grasp.